Grand Avenue, a charming neighborhood in the heart of Everett, showcases the city's rich history and architectural beauty through its collection of historic mansions and remarkable streetscapes. The recent addition of a skybridge connecting Grand Avenue to the marina highlights the area's commitment to modern connectivity while preserving its historical significance. In this blog entry, we will explore the many aspects of Grand Avenue, from its stunning historic mansions, the influential figures who built them, and the neighborhood's rich heritage, to its contemporary offerings and dynamic real estate market.
A Historic Gem with Modern Connectivity and Rich Heritage
Historic Mansions and Notable Figures
Grand Avenue is known for its exquisite historic mansions, many of which were built during the early 20th century by influential figures in Everett's history. Some of these notable homes and their builders include:
The Rucker Mansion: Built in 1905 by prominent lumberman and city founder Bethel Rucker, this stunning mansion showcases the elegant Georgian Revival architectural style and serves as a symbol of Everett's early prosperity.

Swalwell Cottage: Constructed in 1903 by English immigrant and successful entrepreneur Roland Swalwell, this charming Craftsman-style home reflects the attention to detail and craftsmanship typical of the era.

Wiggums Hollow Park: Once the site of the impressive Wiggums Estate, this historic park now offers residents a beautiful green space filled with recreational opportunities and a glimpse into the area's past.
Rich History
Grand Avenue's rich history is evident in the preservation of its architectural gems and the stories of the influential individuals who shaped the neighborhood. The area's early development was driven by Everett's booming lumber and milling industries, attracting prominent business leaders who built their elegant homes along Grand Avenue. Today, the neighborhood continues to celebrate its heritage through historic tours, preservation efforts, and community events.
Modern Connectivity and Amenities
The addition of the new skybridge connecting Grand Avenue to the marina highlights the neighborhood's commitment to blending its historic roots with contemporary urban living. This modern amenity allows for easy access to the waterfront, its recreational opportunities, and a variety of dining and shopping options.
Real Estate Overview
The real estate market in Grand Avenue is characterized by a mix of historic mansions, single-family homes, and apartments, offering a variety of housing options to suit different preferences and budgets. The neighborhood's rich history, combined with its modern connectivity and access to amenities, make it a desirable choice for homebuyers seeking a unique and vibrant living experience.
Real Estate Facts and Data:
Number of Homes Purchased: In 2023, Grand Avenue's real estate market has seen a steady level of activity, with approximately 70 homes being purchased.

Average Days on Market: Homes in Grand Avenue typically stay on the market for an average of 35-45 days, reflecting the neighborhood's desirability and unique offerings.

Inventory: The inventory of available homes in Grand Avenue in 2023 is moderately tight, with around 15-20 homes on the market at any given time, offering a range of housing types and styles to cater to different needs and preferences.

Median Home Value: In 2023, Grand Avenue's median home value is around $550,000, which is slightly higher than the city's average, making it a moderately-priced option for many homebuyers.

Appreciation Rates: The neighborhood has experienced an appreciation rate of approximately 4.7% in 2023, with home values rising as the area continues to attract new residents and investment.

Historic Homes Premium: Due to the historical significance and unique architecture, historic homes in Grand Avenue often command a premium compared to similar-sized homes in other neighborhoods.
© 2023 Northwest Multiple Listing Service. Information deemed reliable, but not guaranteed.

represents listings courtesy of NWMLS.
This site was last updated
Dec-05-2023 12:40:34 pm
.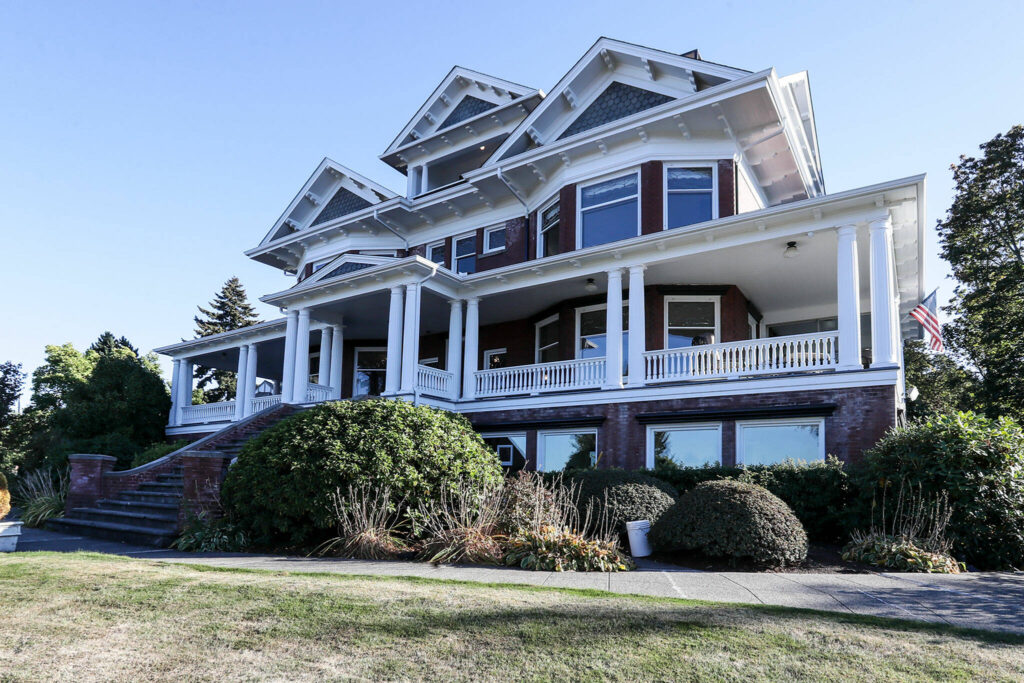 Grand Avenue is a historic gem that offers residents a unique blend of rich heritage, architectural beauty, and modern connectivity. Its collection of stunning historic mansions, the influential figures who built them, and the neighborhood's commitment to preserving its past make Grand Avenue an attractive choice for homebuyers seeking a distinctive and engaging environment.
As an expert real estate agent in the area, I am here to help you navigate the Grand Avenue real estate market and find the perfect home that meets your needs and matches your preferences. Whether you are drawn to the neighborhood's rich history, beautiful architecture, or modern amenities, Grand Avenue is a truly exceptional place to call home.
Contact Me
Are you considering taking the next step in your real estate journey, or simply have some questions you'd like answered? Don't hesitate to reach out to me.