Bothell, WA is a thriving and dynamic city located in Snohomish County, with easy access to Seattle and the greater Puget Sound region. With a population of over 47,000 people, Bothell is known for its high quality of life, excellent schools, and numerous amenities that make it a great place to live, work, and play.
Bothell #17 in Best Suburbs to Live
Key Features
A Thriving City
One of the key factors that set Bothell apart from other cities in Snohomish County is its strong and diverse economy. Bothell is home to a number of major employers, including the University of Washington Bothell, which is the city's largest employer. Other major employers in the city include Amazon, Philips Healthcare, and Seattle Genetics, which have all contributed to the city's robust and growing economy.
Popular Attractions
In addition to its strong economy, It offers a wide range of amenities and attractions that make it a great place to call home. The city is home to a number of beautiful parks and nature preserves, including the Sammamish River Trail and the North Creek Forest, which offer miles of hiking and biking trails and stunning views of the surrounding landscape.
Location
It is also known for its excellent schools, which are part of the highly regarded Northshore School District. The district has a strong reputation for academic excellence, and offers a wide range of programs and opportunities for students at all levels.
$3,300,000
145 XX 100th Avenue NE
Bothell WA 98011
View Listing
$2,850,000
9013 NE 190th Street -2247
Bothell WA 98011
View Listing
© 2023 Northwest Multiple Listing Service. Information deemed reliable, but not guaranteed.

represents listings courtesy of NWMLS.
This site was last updated
Dec-05-2023 12:40:34 pm
.
Real Estate Facts and Data for 2023: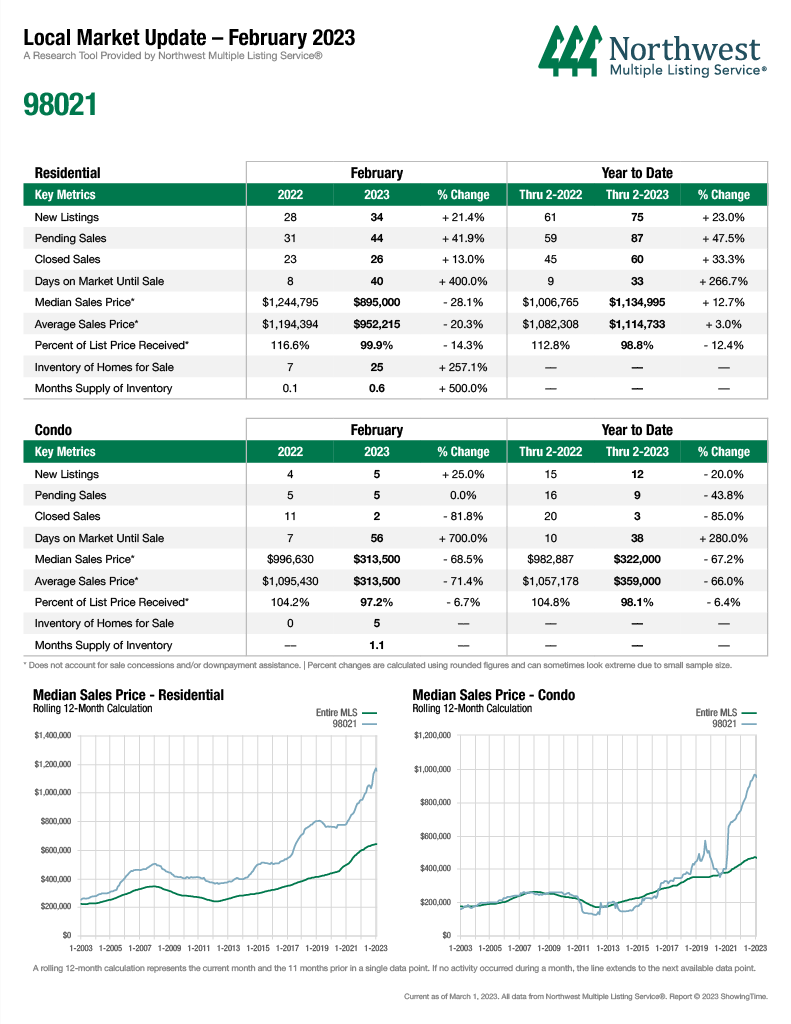 As of 2023, the median home price in Bothell is about $950,000 which is much higher than the median home price for Snohomish County as a whole. This is due in part to the city's desirable location, excellent schools, and growing economy, which make it a highly sought-after destination for homebuyers and investors alike.

Overall, Bothell is a thriving and dynamic city with endless possibilities. Whether you're looking for a great place to raise a family, build a career, or simply enjoy the beauty and amenities of the Pacific Northwest, Bothell has something to offer everyone. Contact Karrie Kelley Real Estate today to learn more about the homes and properties available in Bothell, and to explore your options for buying or investing in this vibrant and growing city.

Contact Me
Are you considering taking the next step in your real estate journey, or simply have some questions you'd like answered? Don't hesitate to reach out to me.