SNOHOMISH COUNTY LIVING: Everett, WA – A Gateway to Vibrant Urban Life and Nature's Embrace
Everett is a vibrant and growing city located in the heart of Snohomish County, just a short drive north of Seattle. Known for its bustling downtown area, stunning natural beauty, and exceptional quality of life, Everett is a wonderful place to call home.
An Introduction to Everett's Uniqueness
Nestled in the heart of Snohomish County, just a short drive from Seattle's bustling streets, Everett stands out as a rapidly evolving urban gem. With its fusion of a vibrant city pulse and the serene beauty of the Pacific Northwest, Everett serves as a testament to the harmonious blend of city life and nature.
Downtown Everett: Where History Meets Modernity
The heartbeat of Everett resonates loudest in its downtown district. A rich tapestry of history is woven into its streets with landmarks like the Historic Everett Theatre standing as silent storytellers of bygone eras. Amidst this historical backdrop, contemporary attractions like the Schack Art Center and the Imagine Children's Museum provide fresh cultural experiences, ensuring that downtown Everett remains a hotspot for both residents and tourists.
Nature's Lap: Parks and Recreations
Beyond its urban allure, Everett's soul is deeply intertwined with nature. Legion Memorial Park, a testament to history and beauty, offers residents and visitors panoramic vistas of Puget Sound, complemented by the towering mountains. For those seeking active recreation, the Walter E. Hall Golf Course beckons with its expansive greens and unmatched scenic views.
Gastronomy and Breweries: A Taste of the Pacific Northwest
Everett's culinary landscape is as diverse as its culture. With breweries like Scuttlebutt Brewing Co. and At Large Brewing Co., the city has firmly positioned itself on Washington's craft beer map. Food enthusiasts are treated to a plethora of dining options, from local delicacies to international cuisines. The waterfront restaurant, Anthony's Home Port, stands out, offering patrons not just a taste of the freshest seafood but also mesmerizing views of the Pacific.
Everett's Naval Legacy
As home to the illustrious Naval Station, Everett plays a pivotal role in national defense. This naval presence is more than just about military might; it significantly impacts the local economy, providing employment opportunities and driving business growth. Moreover, the base's recreational amenities are a source of leisure and entertainment for military families.
Everett's Vision: A Glimpse into the Future
With heavy investments in waterfront developments and a keen focus on enhancing public spaces, Everett is poised for transformative growth. The city's strategic alignment with the Naval Station further underscores its commitment to holistic development, ensuring a brighter future for its residents while attracting a global audience.
Connectivity: The Hub of the Pacific Northwest
Everett's geographical positioning is its strength. Its thriving port stands as a testament to its role in international commerce. The city's well-laid road networks ensure seamless connectivity to tech hubs like Bellevue and Redmond, making Everett a preferred choice for professionals seeking balance between work and leisure.
Educational Excellence: Shaping the Future
Education is the cornerstone of any progressive city, and Everett is no exception. With institutions like the Everett School District and Everett Community College, the city ensures that its residents have access to quality education, diverse programs, and career opportunities.
© 2023 Northwest Multiple Listing Service. Information deemed reliable, but not guaranteed.

represents listings courtesy of NWMLS.
This site was last updated
Dec-05-2023 12:40:34 pm
.
The Appeal of Everett:
An Overview
Everett, the largest city in Snohomish County, presents a compelling narrative in the real estate world. Perched on the edge of the Puget Sound, Everett's rich maritime history, coupled with its urban charisma and industrial prowess, has given rise to a dynamic real estate market. The city's proximity to both the natural wonders of the Pacific Northwest and the high-tech corridors of Seattle and the Eastside makes it uniquely positioned for growth.
1. Strategic Location: Proximity to Economic Powerhouses
Everett's geographical location is, undoubtedly, one of its strongest assets. Situated just a few miles north of Seattle and a short drive from booming tech hubs like Bellevue and Redmond, Everett offers residents the advantage of a more affordable suburban lifestyle without compromising on urban amenities or career opportunities. This kind of balance is a magnet for young professionals, growing families, and retirees alike, leading to a steady demand for housing.
2. Economic Diversity: More than Just a Naval Base
While the presence of the Naval Station Everett has historically been a significant economic driver, the city has diversified its economy in recent years. The aerospace industry, led by giants like Boeing, healthcare, and an emerging tech sector, have cemented Everett's reputation as an economic powerhouse. This economic diversity means job stability, which in turn strengthens and stabilizes the housing market.
3. Waterfront Revitalization: Enhancing the City's Appeal
Over the years, the city has embarked on several waterfront development projects aimed at transforming the face of Everett's shoreline. These ventures not only add recreational and residential value but also act as catalysts for commercial investment. Waterfront properties have always been in demand, and with Everett's focus on enhancing its shoreline, the value of such properties is set to soar.
4. A Robust Rental Market: Attracting a Diverse Tenant Base
Thanks to Everett's diverse economic sectors, the city attracts a wide range of tenants. From naval officers and aerospace engineers to tech professionals and students attending local institutions, the demand for rental properties remains high. Investors can, therefore, enjoy potentially higher rental yields and lower vacancy rates.
5. Infrastructure and Transportation: Seamlessly Connected
A city's real estate prospects are often tied to its transportation networks, and Everett excels in this department. With major highways, an efficient public transportation system, and even the Paine Field airport offering commercial flights, residents and businesses in Everett are well-connected. This ease of transportation increases the city's appeal to potential homebuyers and renters.
6. Educational Institutions: Drawing Families to Everett
With institutions like Everett Community College and the well-regarded Everett School District, the city is an educational hub in Snohomish County. Families often prioritize educational opportunities when choosing where to settle, making regions with strong educational systems like Everett real estate goldmines.
7. A Haven for Nature Enthusiasts
The Pacific Northwest is renowned for its natural beauty, and Everett offers a front-row seat to some of the region's most stunning landscapes. The city's parks, waterfronts, and proximity to mountains make it a haven for outdoor enthusiasts. This connection to nature enhances the quality of life, making properties in Everett even more appealing.
Conclusion: The Future is Bright for Everett Real Estate
For savvy real estate investors, Everett presents an opportunity that's hard to ignore. Its strategic location, diverse economy, waterfront projects, and infrastructural development are just the tip of the iceberg. As the city continues to grow and evolve, real estate in Everett is not just about buying property; it's about investing in a future that holds immense promise. Whether you're a seasoned investor or someone taking their first steps in the world of real estate, keep an eye on Everett – it's a city on the rise.
Real Estate Facts and Data for 2023: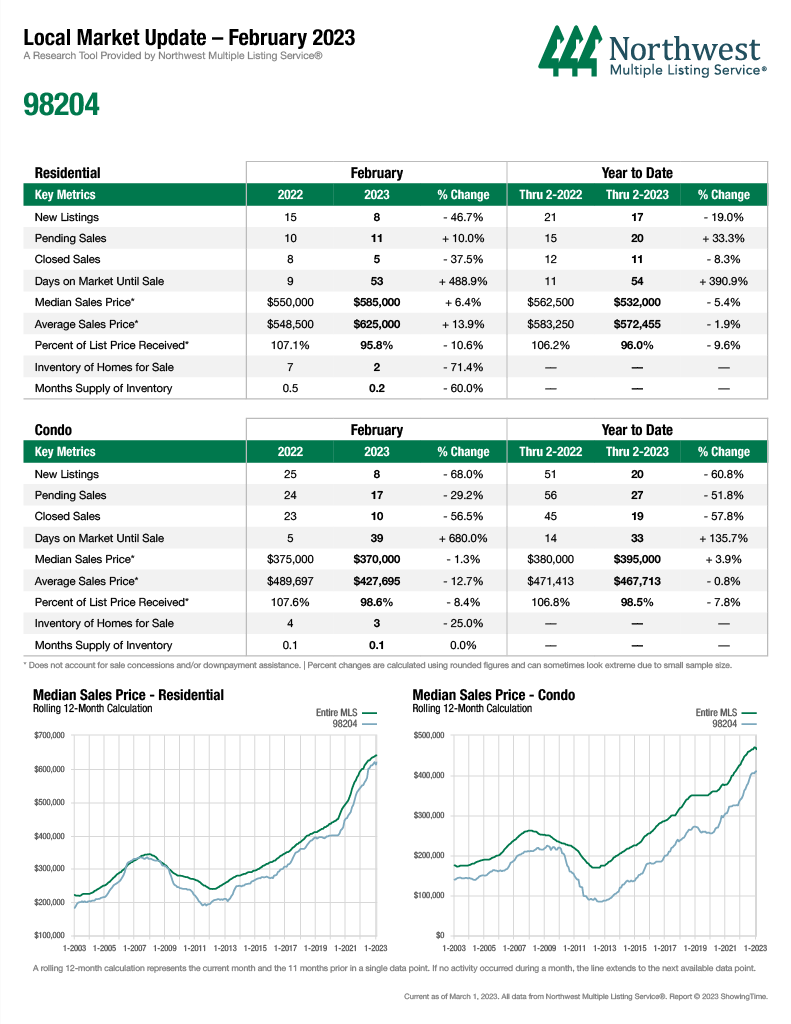 Whether you're looking for affordable real estate in a thriving and growing city, or a vibrant and dynamic community to call home, Everett has something to offer everyone. As a local real estate expert, Karrie Kelley has extensive knowledge of the Everett housing market and can provide valuable insights and guidance to help you find the perfect home or investment property. Contact Karrie Kelley Real Estate today to learn more about the homes and properties available in Everett, and to explore your options for buying or investing in this beautiful and thriving city.

For more information on the specific neighborhoods in Everett they are listed below, just click "Continue Reading" for more information and data on specific real estate trends.


Bayside, a vibrant and diverse neighborhood in Everett, offers residents a perfect blend of urban convenience, scenic…
Contact Me
Are you considering taking the next step in your real estate journey, or simply have some questions you'd like answered? Don't hesitate to reach out to me.