Downtown Everett, the bustling heart of the city, is a vibrant and diverse urban center that offers a unique mix of history, art, entertainment, and dining. With its beautifully restored Historic Everett Theatre, the Schack Art Center, and a thriving arts scene, Downtown Everett is a cultural hub that appeals to both residents and visitors alike. In this blog entry, we will delve deeper into the many aspects of Downtown Everett, exploring its history, culture, real estate market, and lifestyle offerings.
The Heart of a Thriving City
History
Downtown Everett has a rich history dating back to its establishment in the late 19th century. As the city's commercial and industrial center, Downtown Everett has experienced several periods of growth and change, from the early days of lumber and shingle mills to its current role as a hub for arts, culture, and technology. Numerous historic buildings, such as the Monte Cristo Hotel and the Everett Theatre, still stand as a testament to the city's past, providing residents with a sense of the area's historical roots.
Culture and Entertainment
Downtown Everett's cultural scene is thriving, with a variety of venues, galleries, and events showcasing the city's artistic talent. The Schack Art Center, a premier visual arts facility, offers rotating exhibits, classes, and workshops for artists and art enthusiasts. The Historic Everett Theatre, a beautifully restored venue built in 1901, hosts a diverse range of performances, from live music and comedy to film screenings and community events.

Downtown is also home to the annual Everett Art Walk, a monthly event that invites residents and visitors to explore local galleries and studios. Furthermore, the Imagine Children's Museum provides interactive exhibits and educational programs for children and families, fostering a love for learning and creativity.
Dining and Shopping
Downtown Everett offers an array of dining options, with restaurants and cafes catering to a wide range of tastes and preferences. From casual bistros and bakeries to upscale dining establishments, residents and visitors can enjoy diverse culinary experiences. Notable establishments include the popular Narrative Coffee, which serves specialty coffee and pastries, and Terracotta Red, a modern Asian bistro offering a fusion of flavors from across the continent.

In terms of shopping, Downtown Everett features a mix of local boutiques, specialty shops, and national retailers. The city's walkable streets make it easy to discover unique items and support local businesses.
Outdoor Recreation
Despite its urban setting, Downtown Everett provides residents with access to a variety of outdoor recreational activities. The scenic waterfront, located just minutes away, offers opportunities for boating, fishing, and picnicking. Additionally, Downtown is home to several parks, including the expansive Legion Memorial Park, which features sports fields, playgrounds, and sweeping views of the Puget Sound and the Olympic Mountains.
Real Estate Overview
Downtown Everett's real estate market is diverse, offering a mix of historic homes, charming bungalows, and modern condos. The neighborhood's central location, urban feel, and cultural attractions have contributed to a steady increase in property values and demand for housing.
© 2023 Northwest Multiple Listing Service. Information deemed reliable, but not guaranteed.

represents listings courtesy of NWMLS.
This site was last updated
Nov-29-2023 1:07:15 am
.
Real Estate Facts and Data:
Note that these are in comparison to other neighborhoods in Everett.
Median Home Value: Downtown Everett's median home value is slightly higher than the city's average, reflecting the area's desirable location and amenities.

Housing Types: Downtown Everett features a diverse mix of housing types, including single family homes, townhomes, and condos. This contrasts with some of the more suburban neighborhoods in Everett, which primarily consist of single-family homes.

Rental Market: The rental market in Downtown Everett is more robust compared to other neighborhoods, with a higher percentage of apartments and condos available for rent.

Median Rental Price: Due to its central location and urban amenities, the median rental price in Downtown Everett is slightly higher than the citywide average.

Walkability: Downtown Everett boasts a high walkability score, with many amenities, restaurants, shops, and parks within walking distance. This sets it apart from more suburban neighborhoods in Everett, where residents may need to rely more heavily on personal vehicles for transportation.

Appreciation Rates: Downtown Everett has experienced steady appreciation rates in recent years, reflecting the area's growing popularity and ongoing development projects.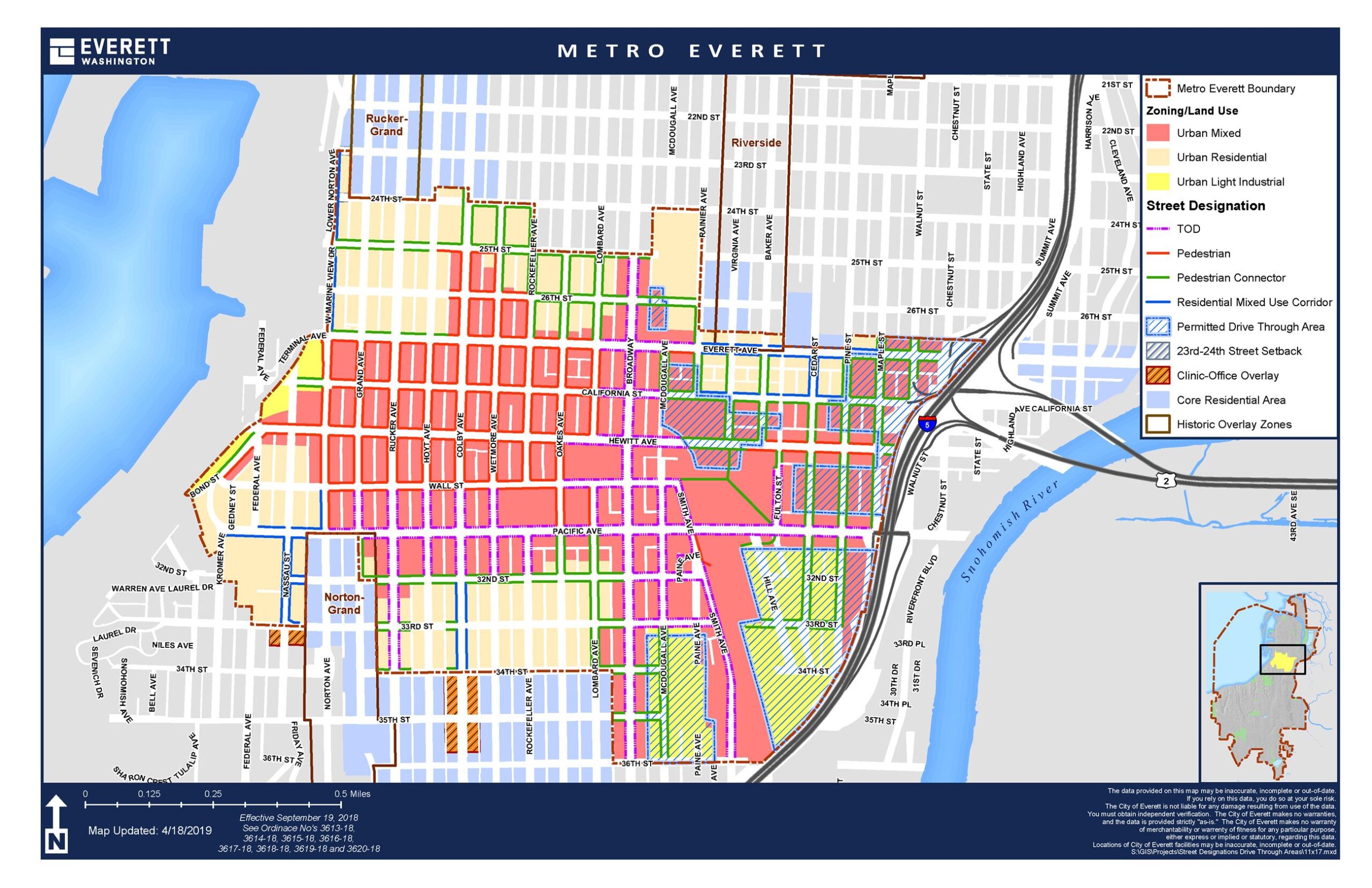 Contact Me
Are you considering taking the next step in your real estate journey, or simply have some questions you'd like answered? Don't hesitate to reach out to me.